FESCO and DB Cargo Russija Сo.Ltd plan to start joint transit transports from China via Kaliningrad to Europe.
The transport group FESCO and DB Cargo Russija Сo.Ltd (a 100% subsidiary of DB Cargo AG, the leading freight railway in Europe) have agreed to offer joint multimodal container transports between the dry ports of China and Europe via the ports of Kaliningrad region.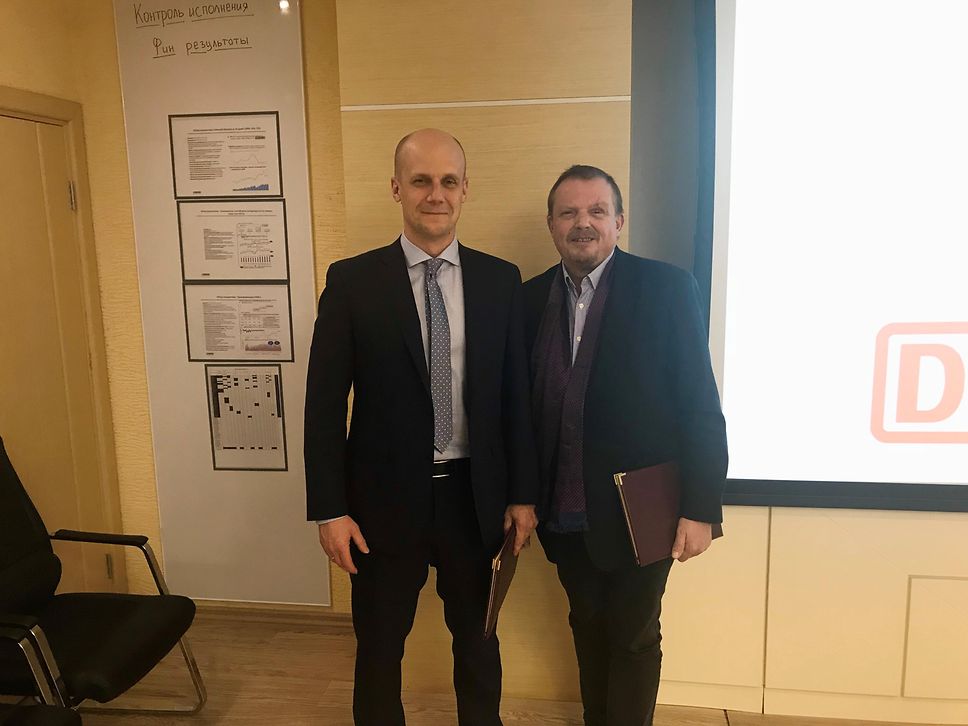 A corresponding document was signed by the Managing Director of FESCO Integrated Transport Сo. Ltd ("FIT", part of the FESCO Group), German Maslov, and the General Director of DB Cargo Russija Сo. Ltd, Uwe Leuschner.
The contract includes the joint development of the route, agreement on conditions and joint organisation of transports. The intermodal logistics concept provides regular train connections from the Chinese cities of Chengdu, Chongqing, Zhengzhou, Wuhan, Changsha and Suzhou to the Kaliningrad region, including the subsequent sea delivery to the German ports of Rostock and Hamburg and the final delivery by rail to its destination in Europe. The parties agreed to share containers and rolling stock needed for transport - FESCO will operate on 1520mm gauge and DB Cargo AG on 1,435mm gauge.
The start of the service is planned for the beginning of 2019. The delivery time on the route is 15 to 18 days.
The new service is the first in the FESCO product line to be implemented through an intermodal logistics concept across the Kaliningrad region. This offer will complement the routes over land border crossings and keep delivery times and costs for transit traffic through Russia at current levels regarding the increasing freight traffic from China to Europe and limited capacity at border crossings.
Get in touch with our expert.